Wally is a male puppy from Lillie and Abe's Nov. 2014 Litter.

Hi Sarah,
Hope all is well. Just wanted to provide an update on Wally and send some pics.
Wally had his first real hunt yesterday and I couldn't be happier with how he performed. At only 10 months old he looked like he's been hunting forever. Watching him in action literally brought a tear to my eye on how proud I was of him.
Not a day at the dog park goes by without us getting a compliment on how beautiful our dog is. Wally is the perfect mix of a wonderful loyal family dog and a total badass in the field. You truly raise some unbelievable dogs and we are lucky to have found you as a breeder.
Thanks again,
Brian & Sandra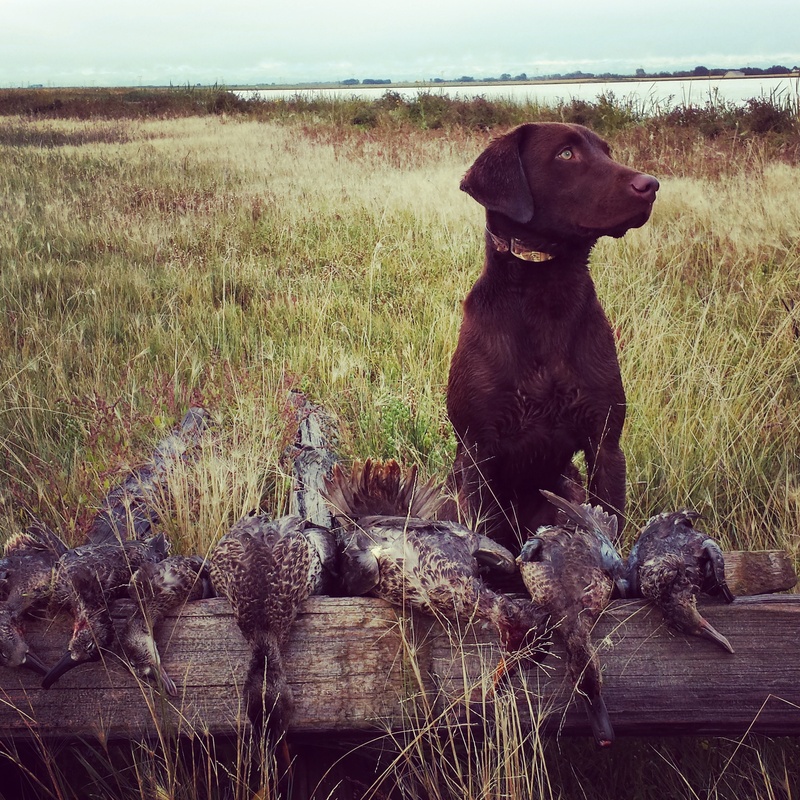 Categories: None